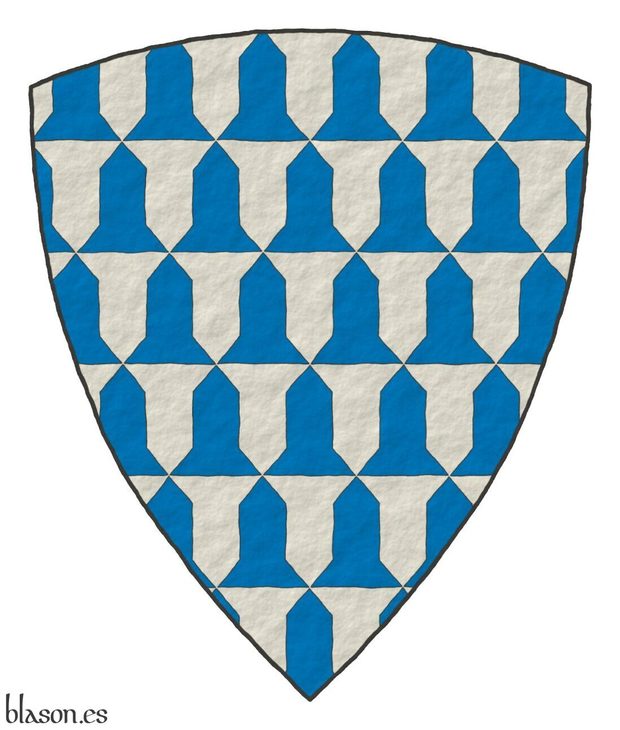 Joan de Beauchamp ~ John de Beauchamp.
Vair.
Escudo de veros.
Interpreted coat of arms, the shape of the shield is triangular and curved plain tinctures metal Argent and colour Azure, outlined in sable; and a free hand finishing.
Included in [Vincent, MS; 1285; number 64] also known as [St. George's Roll; 1285; number 64].
---
Blazon keywords: Without divisions, Vair, Argent and Azure.
Style keywords: Triangular curved, Spot ink, Outlined in sable and Freehand.
Classification: Interpreted and Personal.
Bearer: Juan de Beauchamp.