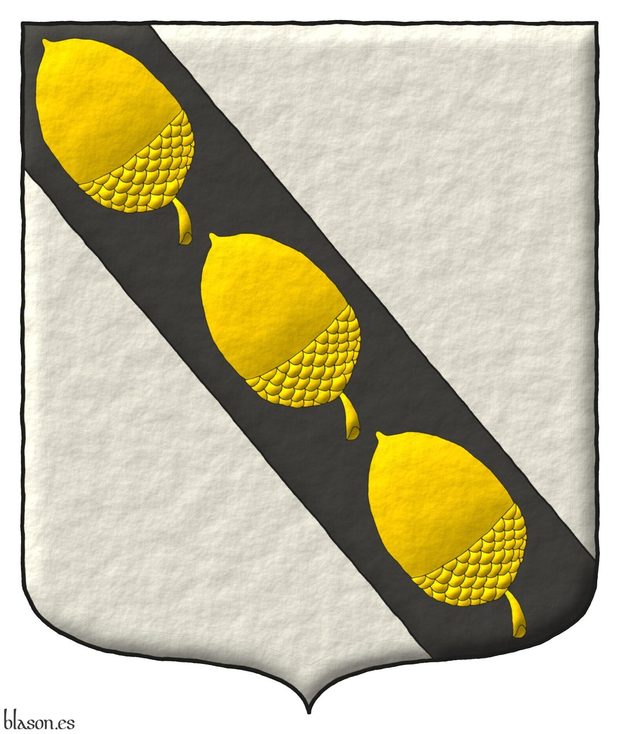 Ackhurst lineage.
Argent, on a Bend Sable three Acorns Or.
Illuminated and freehand finishing.
The coat of arms of Ackhurst lineage emblazoned by me and extracted from [Burke, B.; 1989].
Unless the blazon specifies another direction, the charges in a bend follow the direction of their bend, as the acorns do in this case.
---
Blazon keywords: Argent, Bend, Sable, Three, Acorn, Or and Bendwise.
Style keywords: Freehand, Outlined in sable and Illuminated.
Classification: Interpreted.