The following map shows the location of my studio in Madrid in the Paseo de la Castellana 135, just where the street of Sor Angela de la Cruz is born from the Plaza de Cuzco.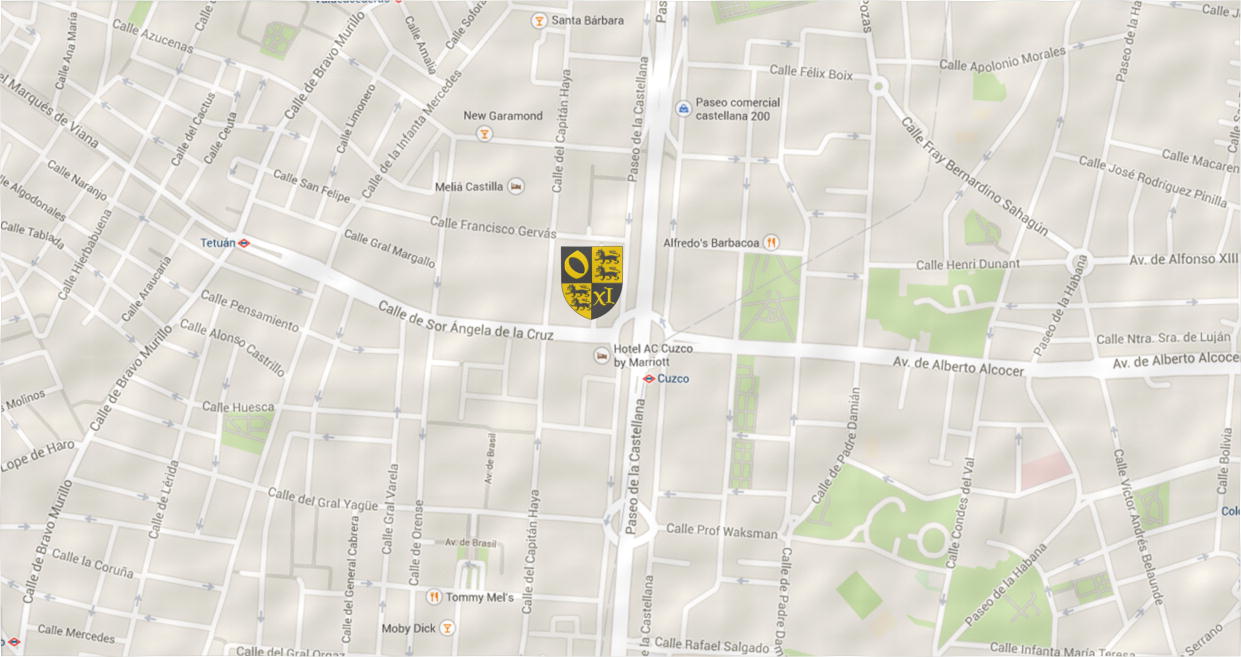 The sculpture of straight bars of stainless steel rotated around an axis made by Andreu Alfaro in 1979, with its 12 meters high, helps the location of my studio.
---
Credits: Andreu Alfaro is the author of the sculpture.