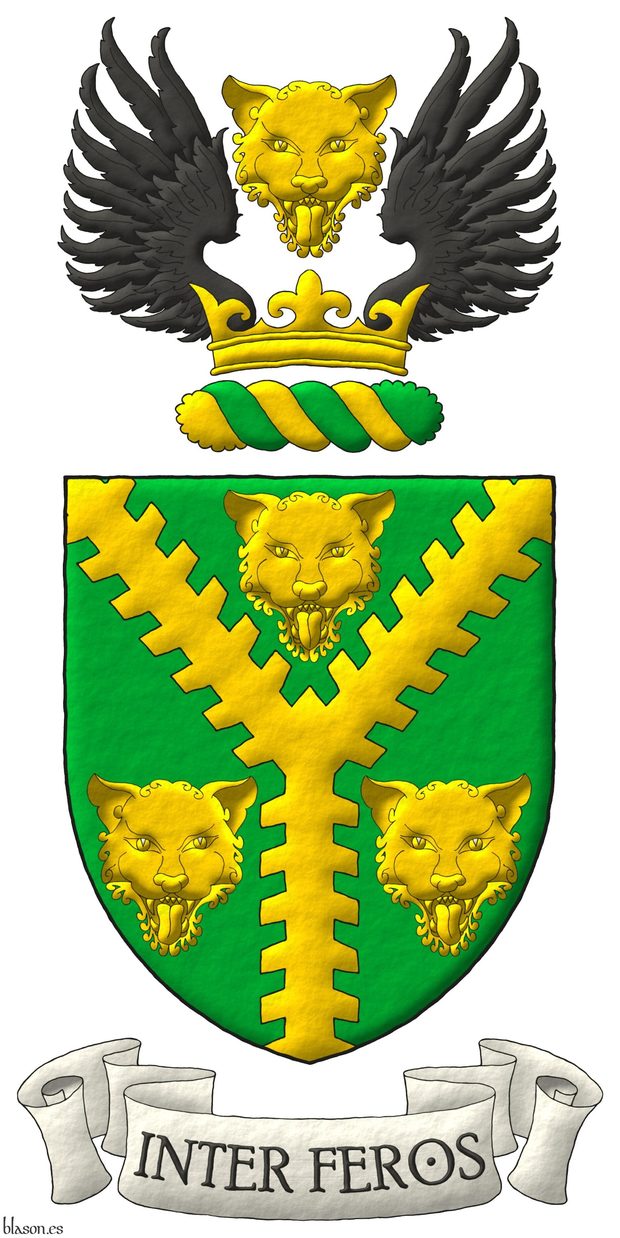 Vert, a pall raguly Or between three leopards' faces Or. Crest: Upon a wreath Or and Vert, on a coronet Or a leopard's face Or between two wings Sable. Motto: «Inter feros» in letters Sable within a scroll Argent.
Escudo de sinople, una perla ecotada de oro entre tres cabezas de leopardo de oro. Timbrado de un burelete de oro y sinople surmontado de una corona de oro surmontada de una cabeza de leopardo de oro acompañada de dos medios vuelos de sable. Lema: «Inter feros» de sable sobre una filacteria de plata.
Freehand finishing.
---
Blazon keywords: Vert, One, Pall, Raguly, Or, Three, Head, Leopard, Crest, Wreath, Above, Crown, Between, Two, Wing, Sable and Motto (motivation).
Style keywords: Illuminated, Freehand, Pointed and Outlined in sable.
Classification: Coat of arms, Interpreted and Personal.
Bearer: Stowe, Richard Allen.