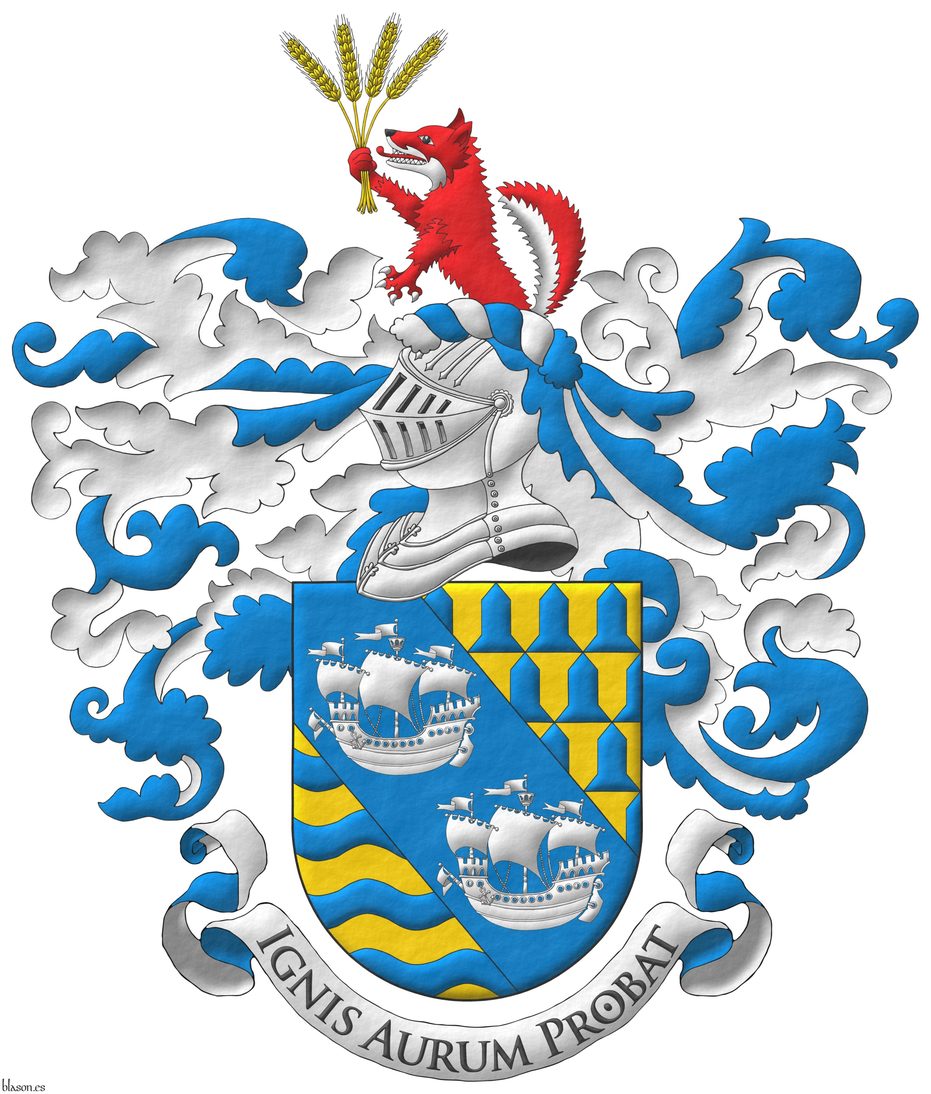 Tierced per bend: 1 vairy Or and Azure; 2 Azure, two Ships in full sail, in bend, Argent; 3 Or, four bars wavy Azure. Crest: Upon a Helm Argent with a Wreath Argent and Azure a demi Red fox rampant proper, grasping dexter four wheat spikes Or. Mantling: Azure doubled Argent. Motto: «Ignis Aurum Probat».
Illuminated and rough finishing.
---
Blazon keywords: Tierced per bend, Vairy, Or, Azure, Two, Ship, Argent, In bend, Four, Fess, Wavy, Crest, Helm, Mantling, Wreath, Fox, Rampant, Proper, Dexter, Wheat, Wheat spike and Motto (motivation).
Style keywords: Rough, Outlined in sable, Illuminated and Semi-circular.
Classification: Personal, Created and Coat of arms.
Bearer: Milian, family.