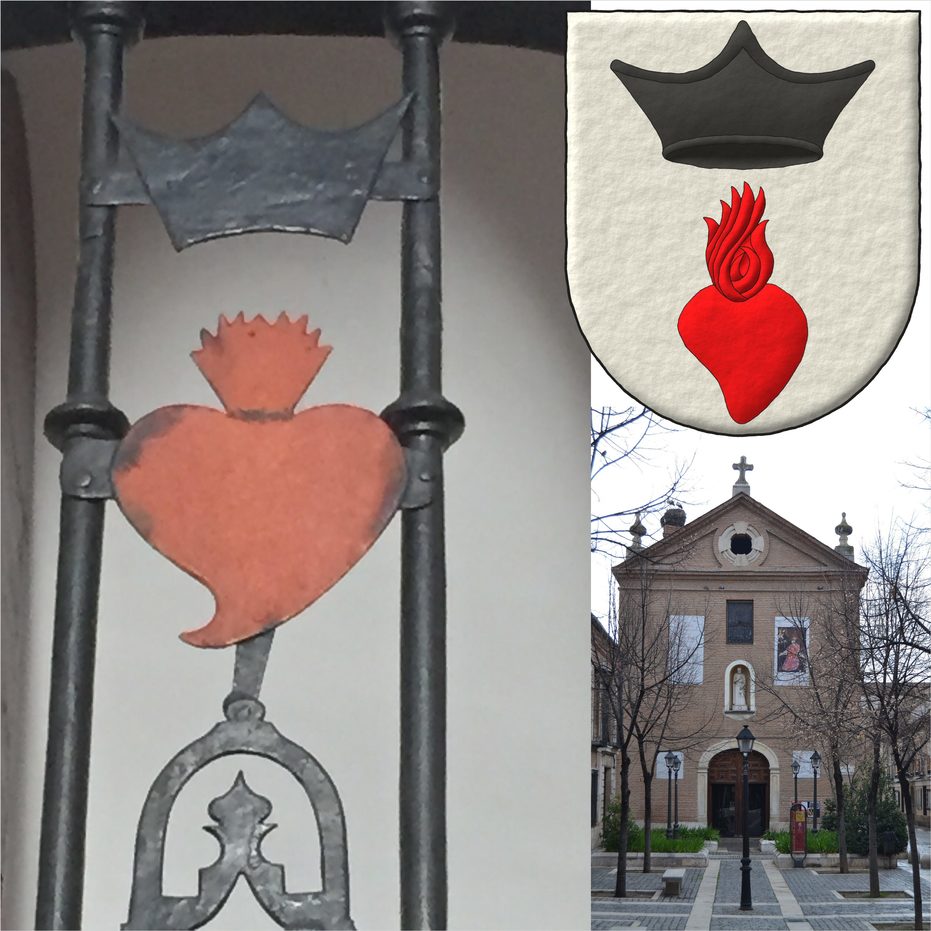 Design rationale
Argent, in chief an ecclesiastical cap Sable, in base a heart enflamed gules.
This is the coat of arms of the Congregacion del Oratorio de San Felipe Neri of Alcala de Henares, «Congregatio Oratorii Sancti Philippi Nerii - Complutum», designed and emblazoned by me following their ideas and directions.
It is based on their original seal and other elements of the Oratory:
the cap from the altar,
the flaming heart from the carved wood of the candelabrum of the Chapel of Saint Philip Neri, and
the layout and composition from the grey cast iron of the pulpit.
---
Blazon keywords: Argent, In chief, One, Ecclesiastical cap, Sable, In base, Heart enflamed, Heart, Enflamed and Gules.
Style keywords: Outlined in sable, Illuminated and Watercolor.
Classification: Religious, Created, Coat of arms and Photographic.
Bearer: Congregación del Oratorio de San Felipe Neri de Alcalá de Henares.