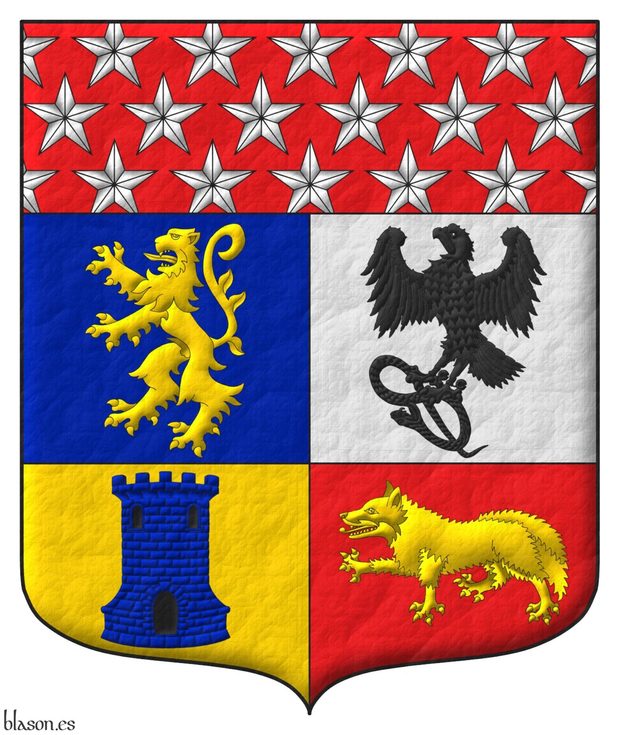 Quarterly: 1 Azure, a lion rampant Or; 2 Argent, a falcon rising, grasping in its paws a serpent Sable; 3 Or, a tower Azure, port, windows, and masoned Sable; 4 Gules, a fox passant Or; a chief Gules semé of mullets Argent.
Coat of arms emblazoned by me with a shape ended with an ogee arch, illuminated, and its finishing is that seems leather.
General Jean-Baptiste Bessières, Dukes of Istrie, and Marshal of the Empire.
---
Blazon keywords: Quarterly, Azure, One, Lion, Rampant, Or, Argent, Falcon, Rising, Grasping, Paw, Serpent, Sable, Tower, Port and windows, Masoned, Gules, Fox, Pasant, Chief, Semé, Mullet, Five and Base.
Style keywords: Ogee, Outlined in sable, Illuminated and Leather.
Classification: Personal, Interpreted and Coat of arms.
Bearer: Bessières, Jean-Baptiste.