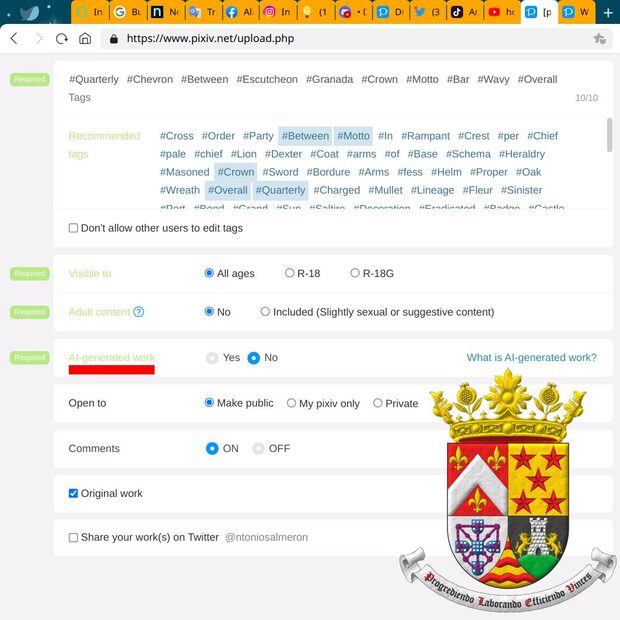 My heraldic Pixiv wall is Dr.A.Salmeron @antoniosheraldry and pixiv.me/antoniosheraldry.
Pixiv is a Japanese online community for artists. I post in Pixiv 2 or 3 coats of arms per week. They use a strict form to post with many mandatory input fields. This week, they have added a new mandatory field «AI-generated work: Yes / No», AI ~ Artificial Intelligence. In the image, I have highlighted this new field in red.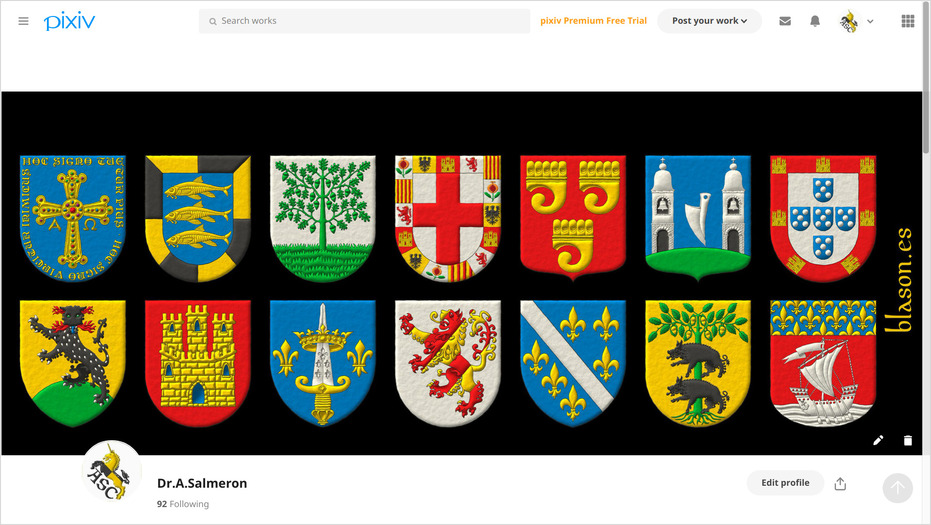 ---
Categories: Technology, Social networks, Quarterly, Gules, One, Chevron, Argent, Between, Three, Fleur de lis, Or, Five, Mullet, In saltire, Four, Escutcheon, In cross, Azure, Charged, Nine, Bezant and plate, Two, Flank, Fesswise, Center, Overall, Carbuncle, Cord, In orle, Knotted, Purpure, Overall, Sable, Mount, Issuant, Base, Vert, On, Tower, Port and windows, Masoned, Wolf, Suporting, Enté en point, Fess, Wavy, Crown of the Sovereign and Most Noble Order of the Pomegranate, Crown and Motto (motivation).