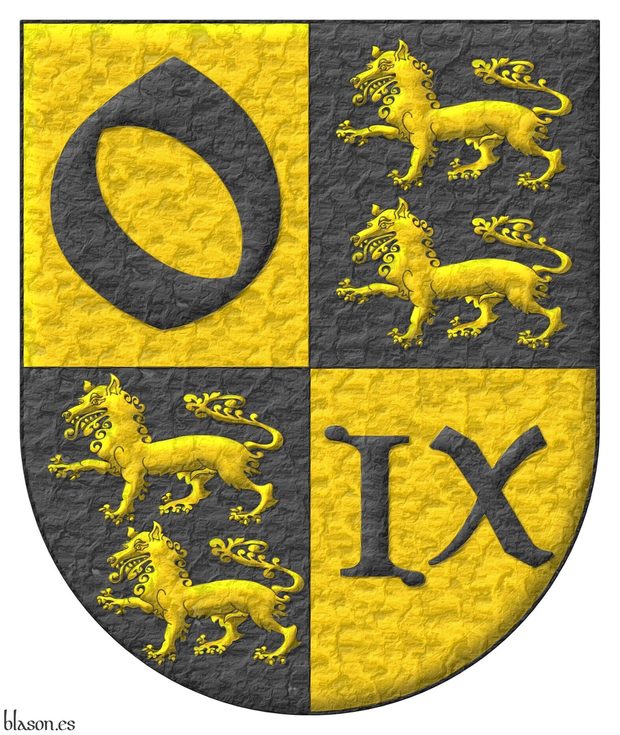 Personal information
Through Blason.es we do not collect personal data of users without their knowledge, much less are ceded to third parties and, in addition, this site does not use cookies.
The personal data that can be received is always approved through the direct decision of the user and given through the different resources available on this site, for example, through the email address .
By the Organic Law 15/1999 of Protection of Personal Data of the Kingdom of Spain, it is informed that the personal data that users could provide by electronic mail, by the request or provision of services or by any other means or reason could be incorporated into a personal data file registered in the Data Protection Agency, whose owner is Antonio Salmerón Cabañas, who is also the owner of this domain Blason.es and its associated heraldry domains.
Basic level
Only basic personal data provided by the users' own decision will be recorded, which will be treated in a confidential way and, as a general rule, only personal data will be entered into this personal data file when it is necessary for the provision of any specific service, for example, services of heraldic art, of a coat of arms identification, etc. or by the fiscal requirements that were legally applicable at any time. So in other cases, for example, simple intercommunication, exchange of emails, basic queries, etc. the personal data of users may not be registered, but if, in spite of this, any user has doubts about the registration of their data, they can always carry out their exercise of ARCO rights.