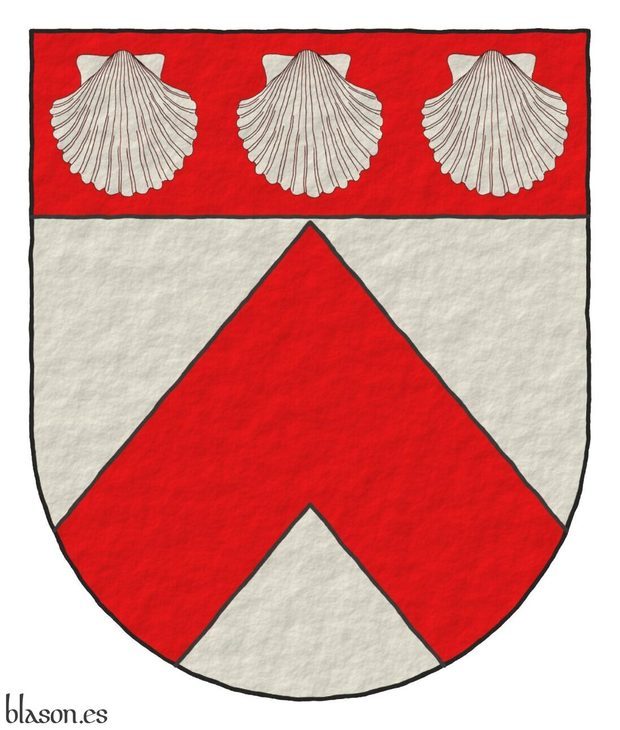 Simon de Croome ~ Simon de Crombe.
Argent, a Chevron Gules, on a Chief Gules, three escallops Argent, in fess.
Escudo de plata: un cabrio de gules; el jefe de azur, tres veneras de plata, en faja.
Included in [Vincent, MS; 1285; number 623] also known as [St. George's Roll; 1285; number 623].
The 3 escallops are in the chief then the description «in fess» are not really needed.
---
Blazon keywords: Without divisions, Argent, One, Chevron, Gules, Chief, Three, Escallop and In fess.
Style keywords: Semi-circular, Plain tincture, Outlined in sable and Freehand.
Classification: Interpreted and Personal.
Bearer: Simón de Croome.