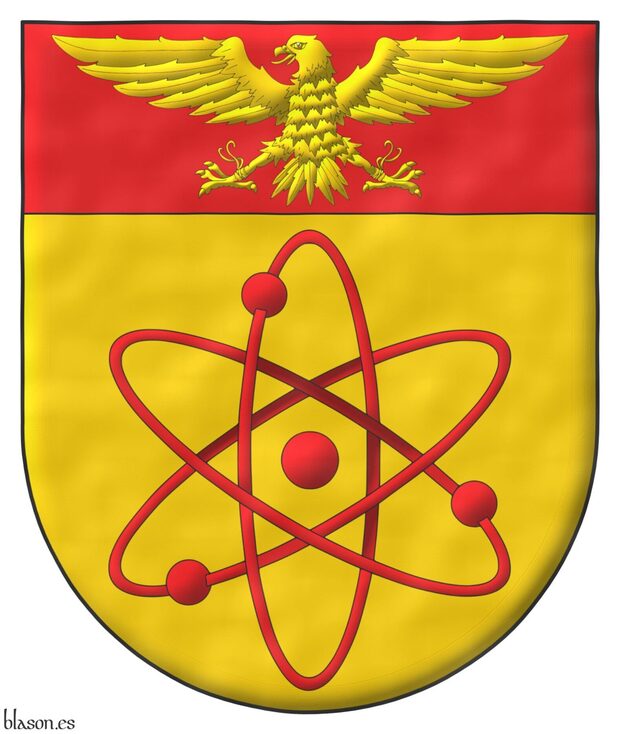 Or, an atom triple-orbited Gules; on a chief Gules, a falcon displayed and jessed Or
Illuminated and a watercolor finishing.
Jessed means with jesses, the thongs by which bells are fastened to the legs of a falcon.
The falcon use to be belled and jessed, with bells and leather strips on the legs. The attributes used to be citted in the blazon when its tincture is different that the main element to which it belongs. In this case, its leather strips are Or, the same tincture than the falcon Or, but I decided to blazoned it «a falcon displayed and jessed Or» to denote jessed but not belled.
Other falcons are also hooded.
---
Credits: Rudolf Juchter van Bergen Quast is the designer of the coat of arms.
Blazon keywords: Or, One, Atom, Three, Orbital, Gules, Chief, Falcon and Jessed.
Style keywords: Freehand, Outlined in sable, Illuminated and Semi-circular.
Classification: Interpreted, Emirate of Dubai and Coat of arms.
Bearer: Dubai Office of the European Chamber of Digital Commerce.