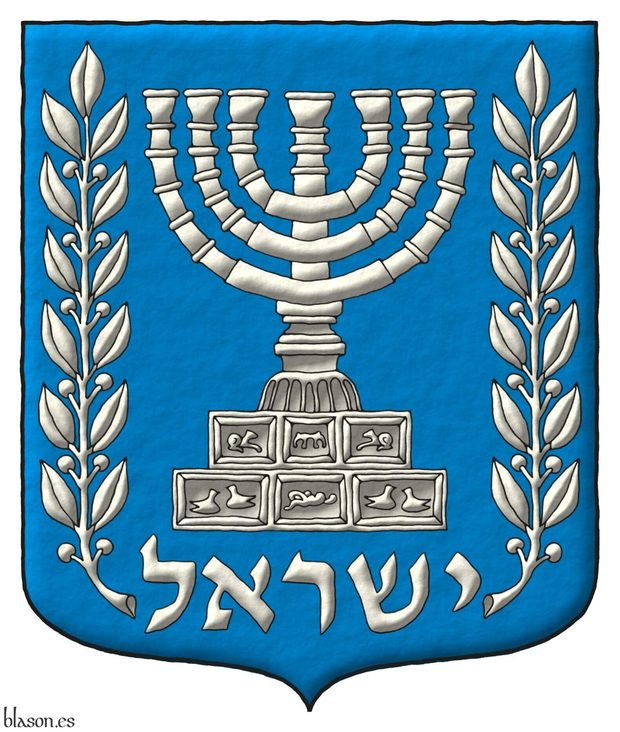 Israel~ישראל.
Azure, a Menorah between two olive branches Argent; in base the legend
«ישראל» Argent.
Interpreted coat of arms: with a rounded and pointed shape; illuminated with metal argent and color azur; outlined with sable; and a Watercolor finish.
---
Blazon keywords: Without divisions, Azure, Menorah, Argent, Or, Horse and Dragon.
Style keywords: Pointed and rounded, Illuminated, Outlined in sable and Freehand.
Classification: Coat of arms, Interpreted, Civic and State of Israel.
Bearer: Israel.