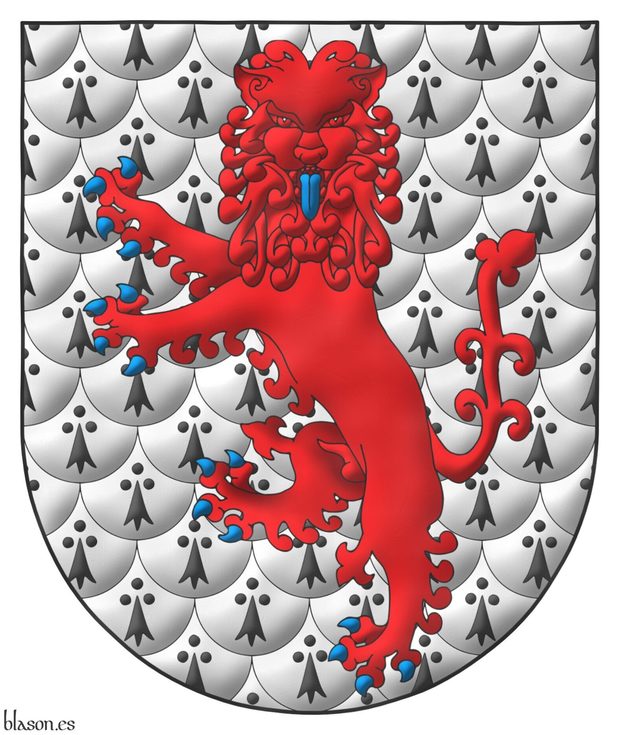 Ermine papelonny, a lion rampant guardant Gules, armed and langued Azure.
Escudo de armiños papelonado, un leopardo leonado de gules, armado y lampasado de azur.
Coat of arms emblazoned by me with a semi-circular ended shape, illuminated, and its finishing is that seems watercolor.
---
Credits:
Felipe Trujillo Jiménez is the designer of the coat of arms.
Antonio Salmerón y Cabañas is the author of the heraldic art.
Blazon keywords: Without divisions, Ermine, Papelonny, One, Lion rampant guardant, Gules, Armed, Langued and Azure.
Style keywords: Semi-circular, Outlined in sable, Illuminated and Watercolor.
Classification: Personal, Interpreted and Coat of arms.
Bearer: Arjona Berrocal, Rubén.