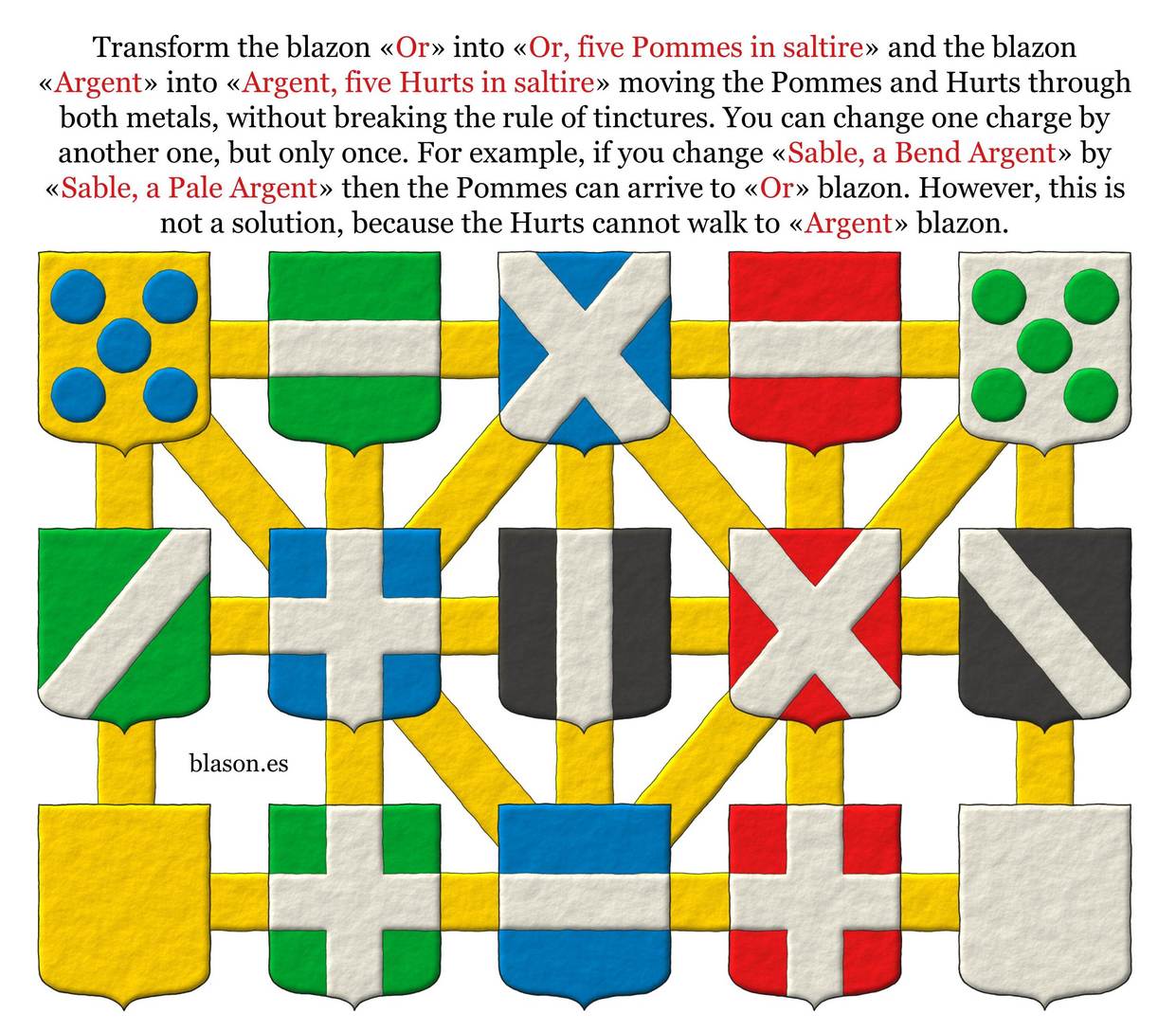 Transform the blazon «Or» into «Or, five Pommes in saltire» and the blazon «Argent» into «Argent, five Hurts in saltire» moving the pommes and hurts through both metals, without breaking the rule of tinctures.
You can change one charge by another one, but only once.
For example, if you change «Sable, a Bend Argent» by «Sable, a Pale Argent», then the Pommes can arrive to «Or» blazon. However, this is not a solution, because the Hurts cannot walk to «Argent» blazon.
Think before you move the cursor or click on the following link and see the solution.
---
Categories: Riddle, Pointed and rounded, Outlined in sable, Freehand, Or, Argent, Vert, Azure, Gules, Sable, Hurt, torteau, pellet, pomme and golpe, Hurt, Pomme, In saltire, Fess, Saltire, Bend sinister, Cross, Pale and Bend.