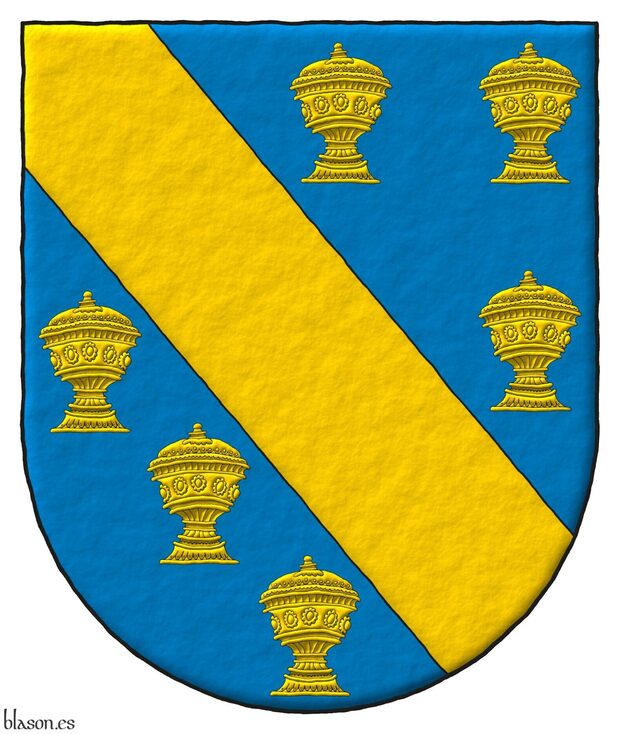 Azure, a bend between six covered cups Or.
Escudo de azur, una banda acompañada de seis copas todo de oro.
Illuminated with lights and shadows and with a freehand finish.
Around 1155, Beatrix de Villers married Richard le Boteler Pincerna, who became the 4th Baron of Warrington. The heir of Beatrix and Richard took the surname «le Boteler» and ruled the Warrington region, bearing arms Azure, a bend between six covered cups Or.
In Castilian, a «copa» has a lid and is referred to as a «covered cup» in English. When it doesn't have a lid, it's called a «cup» in English and a «cáliz» or «copón» in Castilian, the latter being a less preferred term for me. In English, the term «chalice» is also used, especially if it's adorned with gemstones, although that's more of an artistic license.
Naipes Heraclio Fournier is a renowned Spanish playing card manufacturer based in Villareal de Álava. The countless hours I have spent holding its cards in my hands are incalculable, whether playing with friends, opponents, or performing magic tricks. Its influence on my heraldic artwork is significant. For instance, in this covered cup.
The following image shows my covered cup and my two interpretations of his arms: 1) the most commonly viewed, and 2) my alternative layout.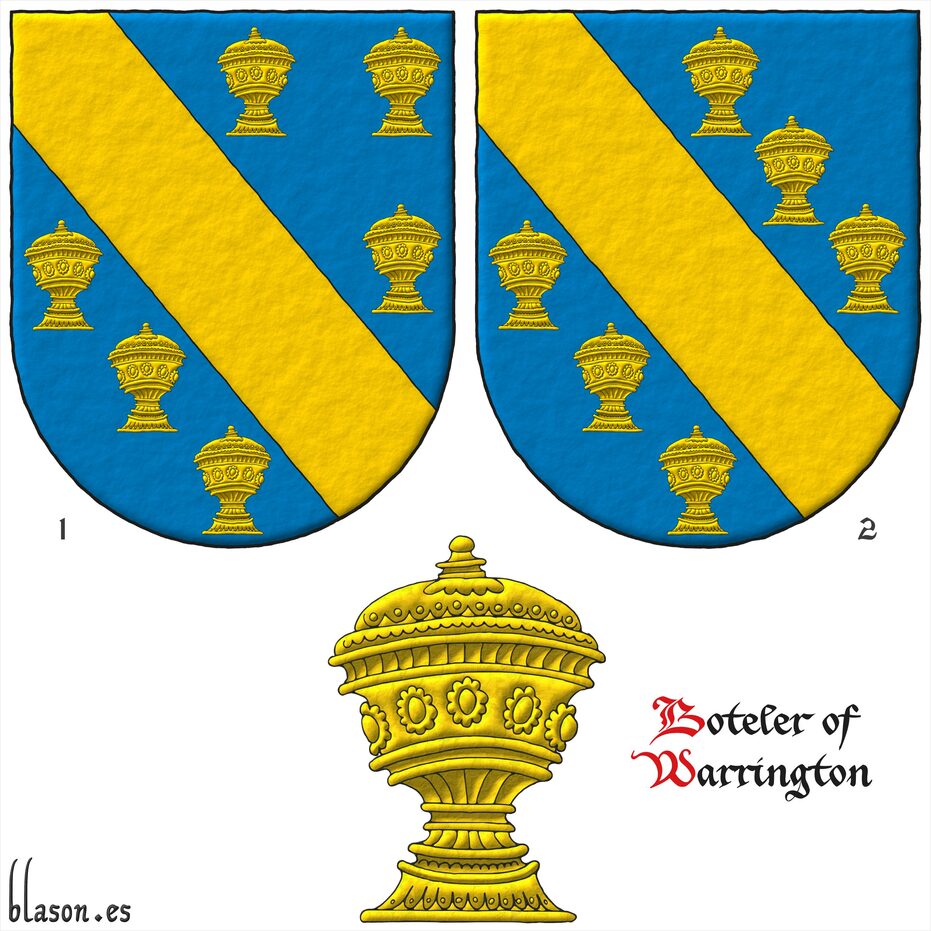 ---
Blazon keywords: Without divisions, Azure, One, Bend, Between, Six, Covered cup and Or.
Style keywords: Freehand, Outlined in sable, Illuminated and Semi-circular.
Classification: Interpreted and Kingdom of England.
Bearer: Boteler of Warrington.