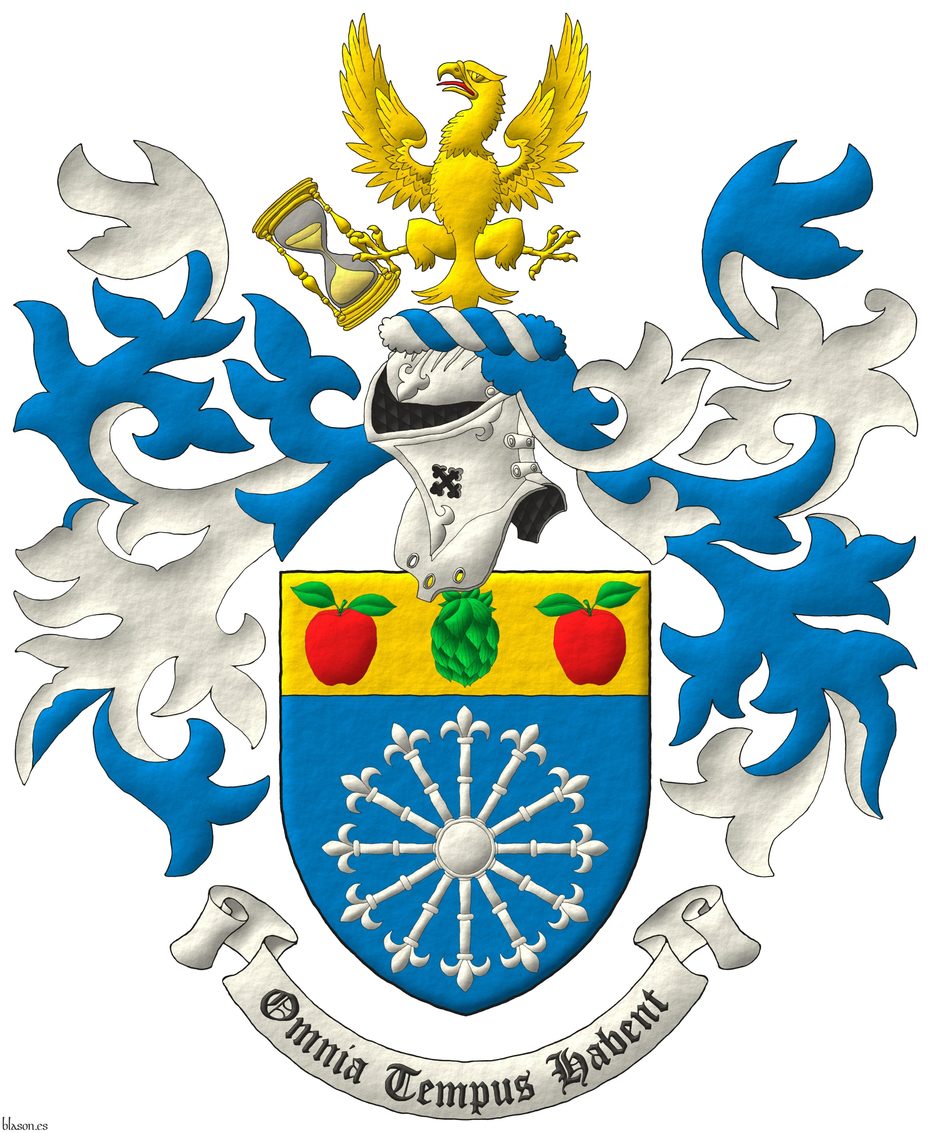 Azure, a carbuncle of twelve rays Argent; on a chief Or, a hop cone Vert between two apples Gules, slipped and leaved Vert. Crest: Upon a helm, with a wreath Argent and Azure, an eagle displayed Or, langued Gules, holding in his dexter talon an hourglass bendwise proper. Mantling: Azure doubled Argent. Motto: «Omnia tempus habent».
---
Blazon keywords: Azure, Carbuncle, Twelve, Argent, Chief, Or, Hop cone, Vert, Between, Two, Apple, Gules, Slipped, Leaved, Crest, Helm, Mantling, Wreath, Crest, Eagle, Langued, Grasping, Hourglass, Bendwise, Proper and Motto (motivation).
Style keywords: Outlined in sable, Illuminated, Pointed and Freehand.
Classification: Personal, Created, Coat of arms and Latin language.
Bearer: Sales, Robert Edward.