Endika de Mogrobejo Zabala, «Blasones y Linajes de Euskalerria», 10 volumes, Volume I A-Alcerreca, Volume II Alciba-Angui, Volume III Angulo-Astu, Volume IV Astun-Bun, Volume V Busta-Elua, Volume VI Elus-Gorniz, Volume VII Gordu-Laca, Volume VIII Lacar-Merca, Volume IX Mere-Salez, Volume X Salinas-Z, edited by Editorial Amigos del Libro Vasco, printed by Grafo SA, ISBN of the complete work 84-7886-026-6, Legal Deposit BI-469-1991, Bilbao, 1991.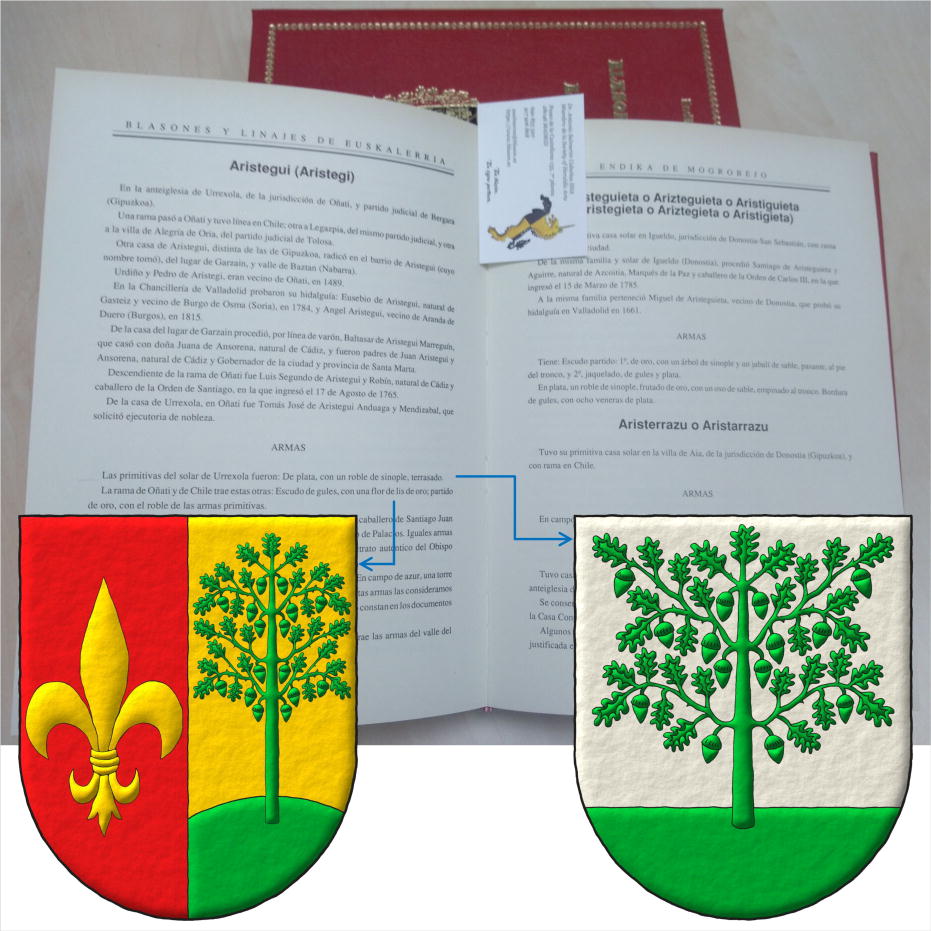 ---
Bibliographical reference of century XX.
Classification: Black and white with color plates and Castilian language.
The author is Mogrobejo Zabala, Endika de.