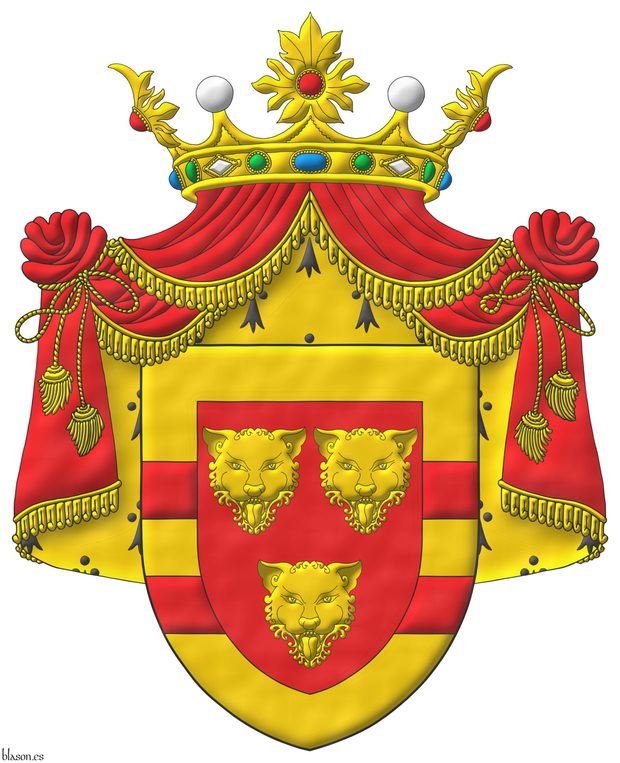 Gules, three Leopards faces Or, the whole within a Border Or with two Bars Gules. Crest: A crest coronet proper. Mantle: Gules doubled Erminois.
Escudo de gules, tres cabezas de leopardo de oro; una bordura de oro con dos burelas de gules. Timbrado de una corona de príncipe abierta y manto de gules y forro armiñado de oro y sable.
Watercolor finishing
---
Blazon keywords: Gules, Three, Head, Leopard, Or, Ordered, Bordure, Two, Bar, Crest, Crown of Prince, Crown, Open, Mantle, Erminois and Sable.
Style keywords: Watercolor, Pointed, Illuminated and Outlined in sable.
Classification: Coat of arms, Interpreted and Personal.
Bearer: Juchter van Bergen Quast, Rudolf.