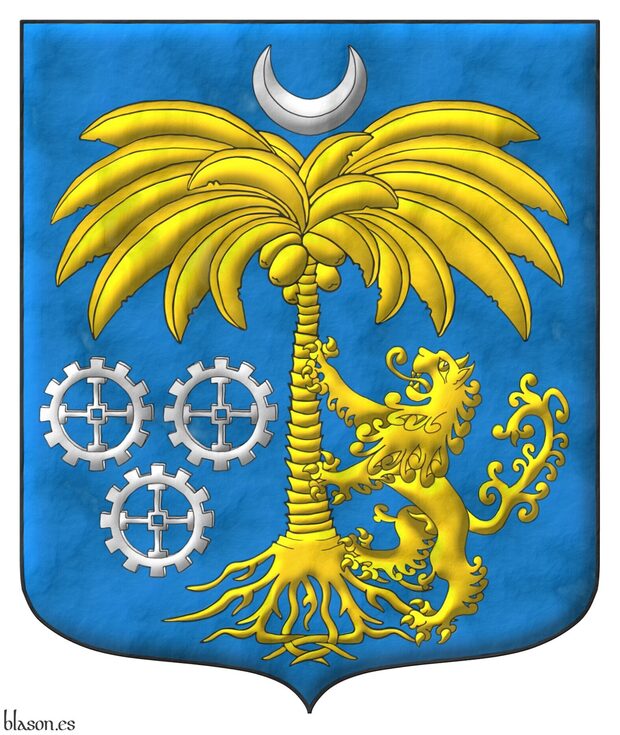 Azure, a palm tree eradicated, between in sinister a lion rampant supporting it Or, in dexter three millwheels, 2 and 1, and in chief a crescent Argent.
Escudo de azur, una palmera arrancada, acompañada a la siniestra de un león rampante empinado a ella ambos de oro, a la diestra de tres ruedas de molino, 2 y 1, y en jefe un creciente todo de plata.
Coat of arms emblazoned by me with a shape endend with an ogee arch, illuminated, and with a parchement finishing.
---
Blazon keywords: Azure, One, Palm tree, Eradicated, Between, Sinister, Lion, Rampant, Suporting, Or, Dexter, Three, Millwheel, Ordered, In chief, Crescent and Argent.
Style keywords: Ogee, Outlined in sable, Illuminated and Parchment.
Classification: Personal, Interpreted and Coat of arms.
Bearer: Spanò, Diego Pantaleone.