Quarterly: 1 and 4, Azure; 2 and 3, Gules; overall a lion face, crowned Or, langued Gules, within a tressure flory Or.
TheHeraldrySociety.com was founded by John P. Brooke-Little, MA, FHS in 1947.
Its objetives are to increase and extend interest in and knowledge of heraldry, armory, chivalry, genealogy and allied subjects.
I am member of The Heraldry Society since 2014. As member, my coat of arms appears in their web site in the following address TheHeraldrySociety.com/membersarms/antoniosalmeron.htm.
Plain tincture and lights and shadows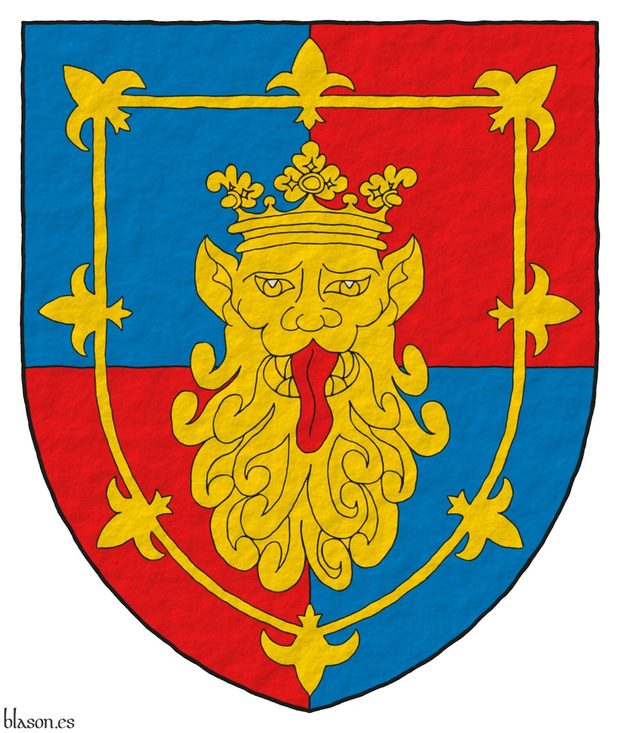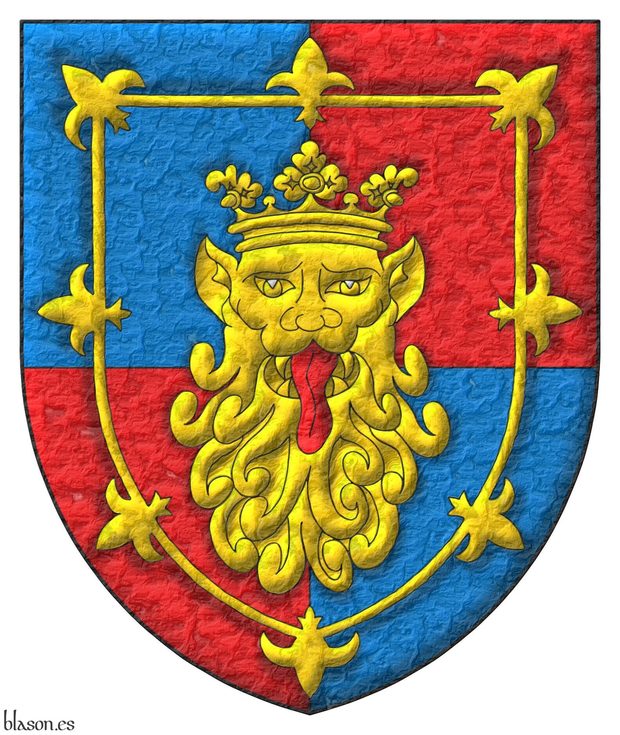 ---
Categories: Institution, Interpreted, Socioeconomic, Pointed, Illuminated, Outlined in sable, Freehand, Coat of arms, Quarterly, Azure, Gules, Overall, Tressure, Flory, Or, In the fess point, Head, Leopard and Langued.