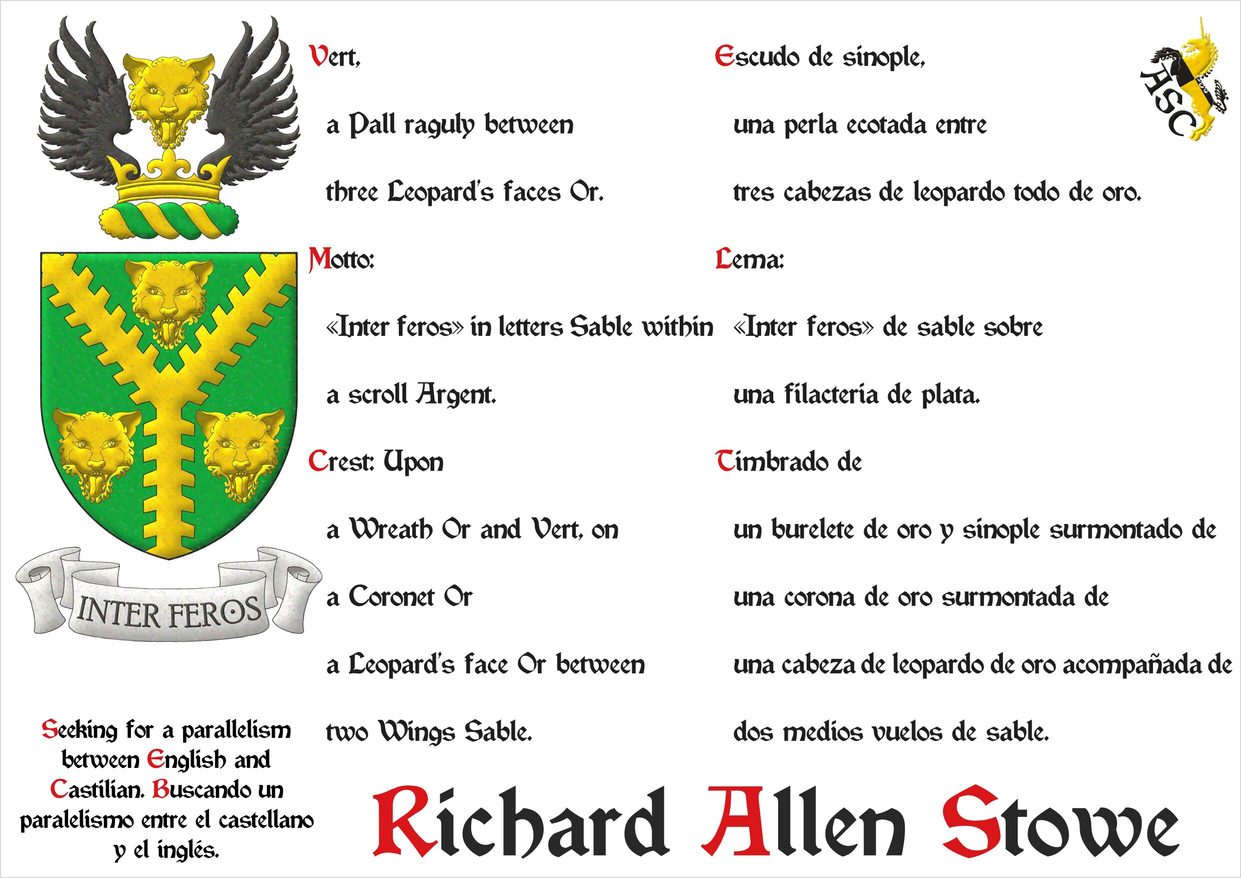 Iridescent finishing.
This is an example of my approach to writing structured and parallel blazons in English and Spanish. I use the heraldic term «leopard», instead «lion guardant», because I seek the maximum parallelism between English and Castilian, and in Castilian we also use the heraldic term «leopard».
---
Blazon keywords: Vert, One, Pall, Raguly, Or, Three, Head, Leopard, Crest, Wreath, Above, Crown, Between, Two, Wing, Sable and Motto (motivation).
Style keywords: Illuminated, Iridescent, Pointed and Outlined in sable.
Classification: Structured and parallel blazons, Coat of arms, Interpreted and Personal.
Bearer: Stowe, Richard Allen.