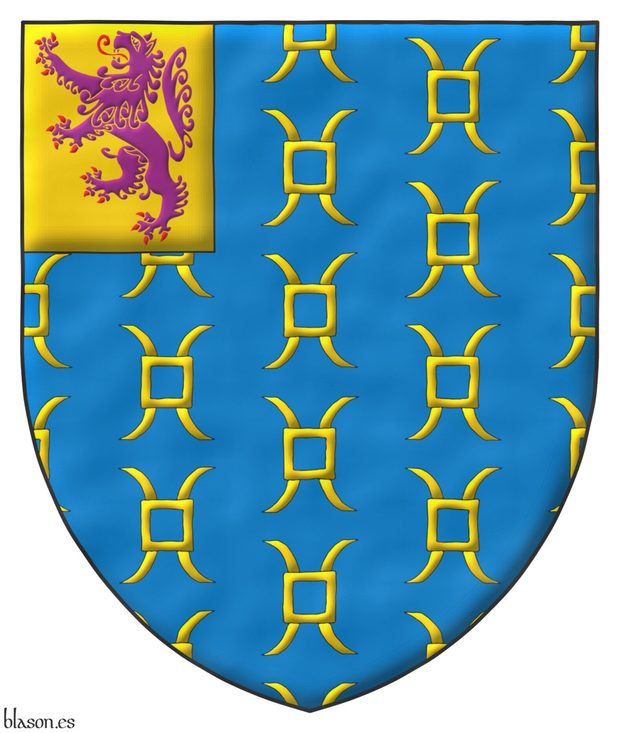 Azure semé of millrinds Or; on a dexter canton Or, a lion rampant Purpure, armed and langued Gules.
Escudo de azur sembrado de anillas de molino de oro; en un cantón diestro de oro, un león rampante de púrpura, armado y lampasado de gules.
Coat of arms emblazoned by me with a pointed shape, the lion is outlined with the color of the field, Purpure, the millrinds are outlined Sable, all the coat of ars is illuminated, and with a watercolor finishing.
---
Blazon keywords: Azure, Semé, Millrind, Or, One, Canton, Dexter, Lion, Rampant, Purpure, Armed, Langued and Gules.
Style keywords: Pointed, Outlined in sable, Outlined in the field tincture, Illuminated and Watercolor.
Classification: Socioeconomic, Interpreted and Coat of arms.
Bearer: Lincoln's Inn, The Honourable Society of.