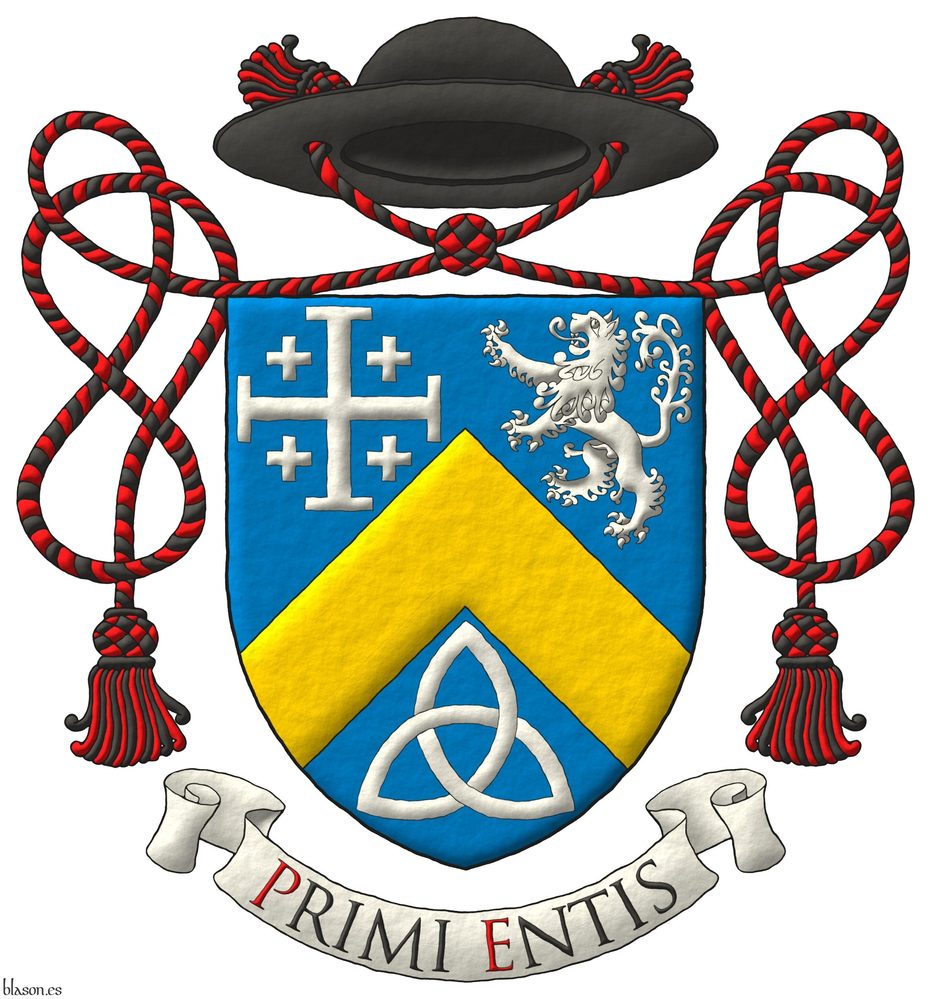 Azure, a chevron Or, between in chief a cross potent cantoned of crosslets, and a lion rampant, and in base a Celtic Trinity knot Argent. Crest: A galero Sable, with two cords, each with one tassel Gules and Sable. Motto: «Primi entis» Sable, with initial letters Gules, over a scroll Argent.
---
Credits:
Ernesto Juan Anaya is the designer of the coat of arms.
Antonio Salmerón y Cabañas is the author of the heraldic art.
Blazon keywords: Azure, One, Chevron, Or, Between, In chief, Cross of Jerusalem, Cross couped, Cross potent, Cantoned, Four, Crosslet, Lion, Rampant, In base, Celtic Trinity knot, Knot, Celtic, Trinity, Crest, Galero, Cord, Tassel, Scroll, Charged and Motto (motivation).
Style keywords: Outlined in sable, Illuminated, Pointed and Freehand.
Classification: Religious, Interpreted, Coat of arms and Latin language.
Bearer: Lucca de Anaya, Nilda Ernestina.